About Spero J. Theodorou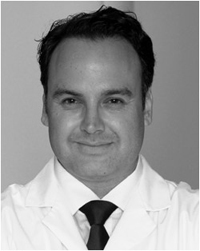 Dr. Spero J. Theodorou is an experienced and talented plastic surgeon in Manhattan, New York City, offering a range of cosmetic surgery and restorative treatment options. At his surgical facility certified by the AAAASF (American Association for the Accreditation of Ambulatory Surgery Facilities), Dr. Theodorou provides effective and comprehensive treatment procedures including blepharoplasty, facelift, SmartLipo/liposuction, breast augmentation, dermabrasion and more. His dedicated services ensure that patients get that pleasing shape and appearance they have always dreamed of.
Advanced and Safe Cosmetic Surgery Procedures
Dr. Theodorou, together with his experienced staff, works tirelessly to provide advanced patient care and treatments to patients that will help them achieve their cosmetic goals. For patients seeking the newest procedures in cosmetic enhancement, Spero Theodorou provides SmartLipo laser liposuction. SmartLipo is a new fat-melting procedure, which is virtually pain free and is clinically proven to produce natural and aesthetic results. At his surgical facility, Dr. Spero Theodorou also offers the new and advanced SmartLipo MPX.
Enhanced Care and Greater Patient Satisfaction
Patient satisfaction has always been the utmost priority at this facility and the talented and friendly staff here strives to create a safe and trusting environment where patients are comfortable and feel free to discuss all aspects of the prospective cosmetic procedure. Over the years, Dr. Theodorou has successfully performed hundreds of cosmetic surgeries, with excellent results. Now he continues to train other surgeons in SmartLipo and other cutting edge advancements in plastic surgery.
For more information about the cosmetic procedures Spero Theodorou MD offers, please feel free to contact him. To schedule an appointment, make a call to 212-517-5678 or send an e-mail to info@sjtheodorou.com